High performance vapour degreasing solvent blend lowers the cost of critical vapour degreasing and cleaning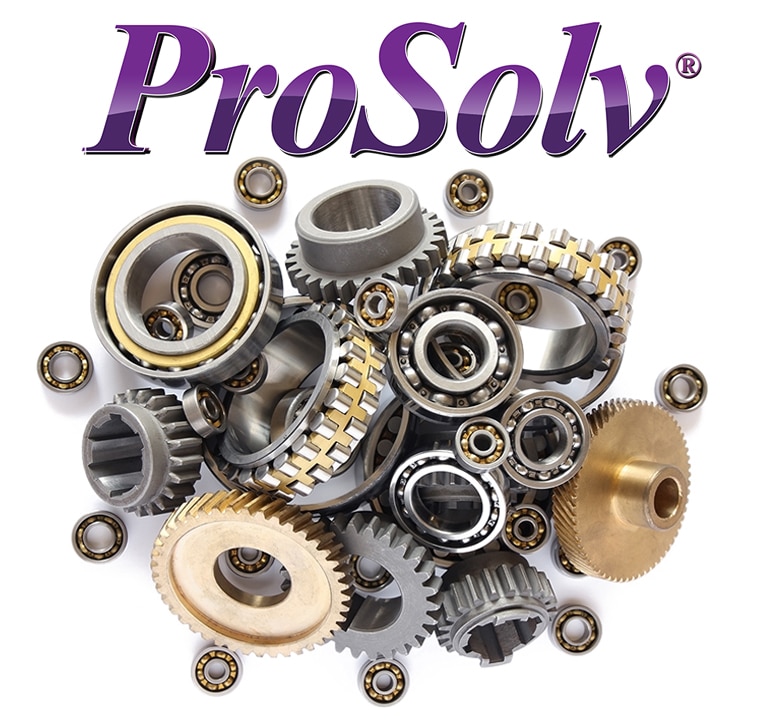 Vapour degreasing is one of the most widely used cleaning systems in the engineering industry. The most commonly used solvents are based on Trichloroethylene, n-Propyl bromide and other chlorinated solvents which under EU REACH regulations will require authorisation for use as metal cleaners after July 2020. If you are using vapour degreasing solvents based on any of these solvents EnviroTech can offer excellent drop-in replacement products developed from 40 years of experience supplying market leading cleaning solvents to the engineering industries.  
ProSolv® is an alternative chemistry developed by EnviroTech to replace chlorinated solvents. It can be used in most existing vapour degreasing equipment and can be used safely for immersion cleaning using ultrasonics, for which it has been optimised. with a high specific gravity and very low surface tension.
ProSolv® unlike chlorinated and other halogenated hydrocarbons solvents, such as trichloroethylene, can be used for manual cleaning in a suitably ventilated area. Typical applications are high performance critical cleaning at lower cost than other volatile solvent cleaners. Vapour degreasing for medical, aerospace, optics, oxygen equipment service, high vacuum components and electronics.
ProSolv® is an excellent choice to replace flammable solvents such as MEK, Acetone, Isopropyl alcohol (IPA) or hydrocarbons where manual wiping or brush cleaning is the preferred method. An azeotropic blend which can be recycled by distillation for reuse through many cycles. It is a very stable mixture with no need for monitoring or the need for additives or stabilisers.
ProSolv® offers a cost-effective alternative for halogenated solvents in formulations for dip, spray or aerosol applications and as a fast-drying carrier solvent for oil, silicones and other lubricants.
ProSolv® is simple to install in any standard machine for vapour and vapour liquid degreasing. It is Non-flammable (No Flash Point) with high solvency (KB Value 91) with a very low surface tension and low boiling point making it highly productive and economical in use. A very stable azeotrope in use no additives or testing required, Leaves minimal Non-volatile residue.
Importantly the ProSolv® formulation is environmentally friendly as it contains no hazardous air pollutants and is safe for users. It has zero ozone depletion (ODP) with very low global warming potential (GWP). Compatible with all metals.
Manufactured in UK with excellent customer service, technical support and training from qualified distributors throughout Europe.
We can provide you with a Material Safety Data Sheets, independent laboratory reports, product samples and technical assistance..
For more information or advice please telephone us on +44 (0) 20 8281 6370 or use our contact form.
All of our products are manufactured, supplied and supported by EnviroTech Europe Ltd and are available on short delivery times through our dedicated team of distributors worldwide.
https://www.envirotech-europe.com/mh370/