SuperCORR A corrosion protection spray protects and revitalises production machines during Coronavirus lockdowns.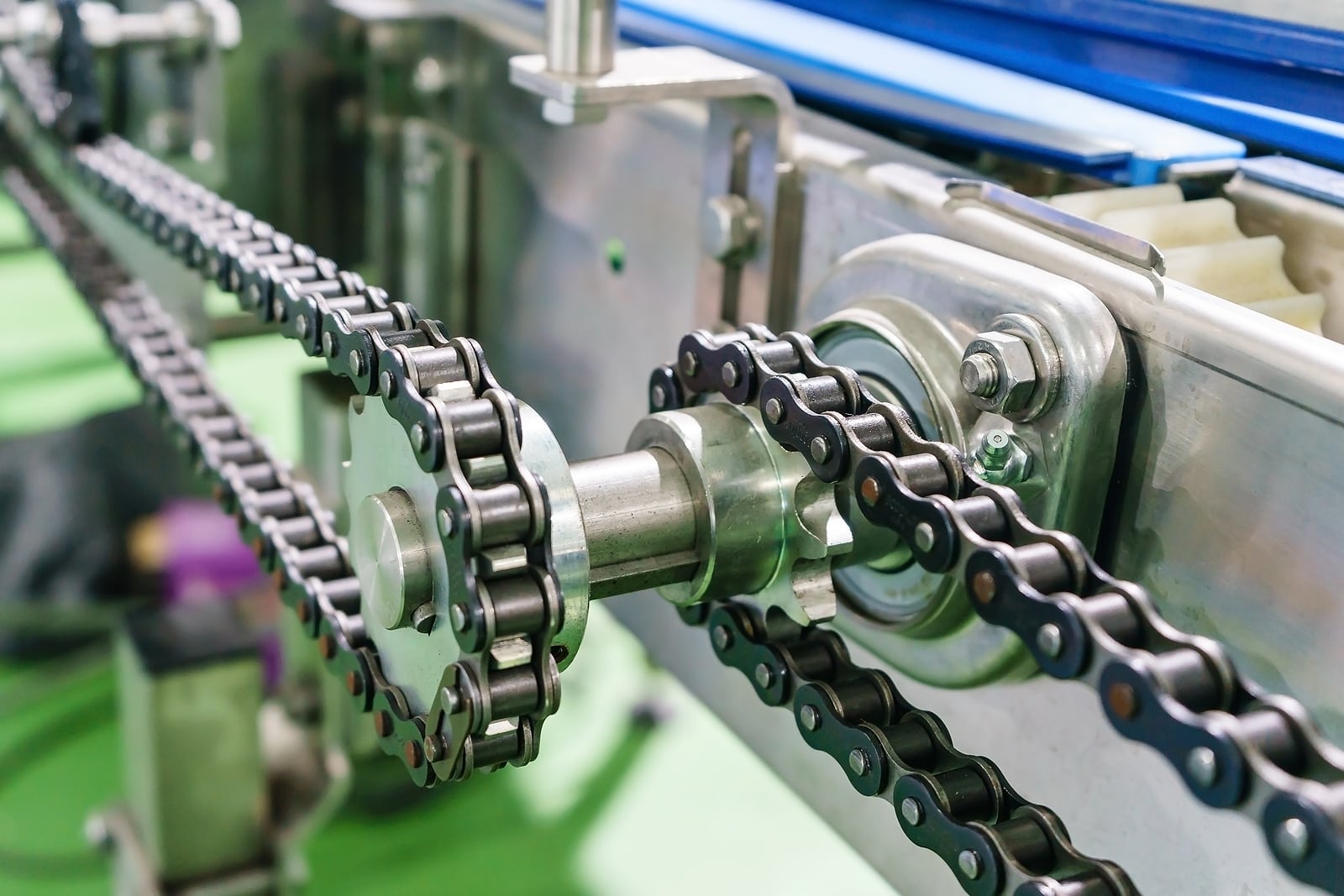 During the COVID-19 lockdowns many factories and workshops have been closed for long or shorter but intermittent periods. With doors closed and restricted ventilation turned and polished steel surfaces on drive screws, chains and bearings can be affected by flash rusting. On start-up lubricants may have oxidised or drained from mating surfaces causing friction and wear.
SuperCORR A
corrosion protection spray offers a quick, effective, and easily applied answer.
Spraying a coating when shutting down machines, drives, conveyor chains and in control cabinets will prevent or displace condensation on exposed surfaces protecting against condensation. A further spray on reopening and restart displaces any surface moisture which may have accumulated and relubricates moving components.
SuperCORR A is a proprietary formulation containing no organic constituents.  A combination of long lasting synthetic anticorrosion inhibitors and lubricants that protects metal components against moisture. This unique, water displacing lubricant is non-flammable and environment friendly. ​
Unexcelled in preventing corrosion and contamination on all surfaces in mechanical close tolerance slow moving components or electrical and electronic equipment used in humid conditions. Can be used on any metal surfaces to prevent flash rusting, microbial and other forms of corrosion.
SuperCORR A forms a super thin, hydrophobic, non-flammable lubricant film with anti-corrosion properties approximately 7 microns (0.007mm) in thickness and is compliant with U.S. EPA regulations, the European Union RoHS Directives
Conforms to MIL-DTL-87177B (Revised MIL-L-87177A) specifications.
For more information please visit www.corrosion-protect.com/supercorr-a To discuss the use of SuperCORR A to solve your corrosion protection problems please use the website contact form or phone us, we look forward to hearing from you.
We can provide you with a Material Safety Data Sheets, independent laboratory reports, product samples and technical assistance..
For more information or advice please telephone us on +44 (0) 20 8281 6370 or use our contact form.
All of our products are manufactured, supplied and supported by EnviroTech Europe Ltd and are available on short delivery times through our dedicated team of distributors worldwide.
https://www.envirotech-europe.com/mh370/