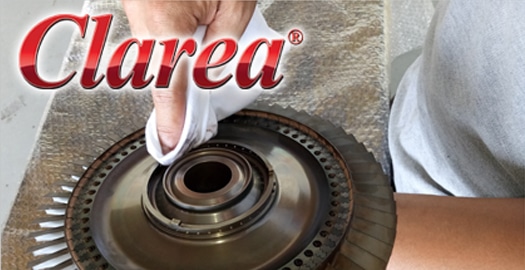 Eco Friendly Industrial Degreasing Solvents, Safe For Users And The Environment.
Cleaning agents are used in many industries to remove dirt, oil, grease, or other contaminants from machined and fabricated metal, plastic and composite surfaces.
The solvents must be highly refined and leave no residues on drying. They have to be very effective in removal of oils and soils without causing harm to the parts or components being cleaned and leave minimal residues. Solvents are used for cleaning using spray washers or immersion tanks with or without ultrasonics or agitation in manufacturing or automotive industries for removal of process oils from manufacturing processes .
Pre-used parts or assemblies from the transportation, aerospace or manufacturing equipment sectors are often very heavily contaminated when removed from service but must be free of these oils, soils, grease, dirt and contaminants before handling to disassemble prior to refurbishing and rebuilding.
A growing concern regarding environmental and health hazards of the most commonly used chlorinated solvents as industrial degreasing agents  has led to the formulation by EnviroTech Surface Technologies  of the Clarea® range of safer cleaning solvents.
Clarea solvents can be used for spray or immersion cleaning for very heavy soiling  or are used as wipe cleaners for large surface areas prior to painting or powder coating.
Why should you choose Clarea industrial cleaning solvents.
The solvents applied during production or finishing processes have a direct effect on the health of workers and the environment.
Volatile organic compounds or VOCs are chemicals which vaporise at room temperatures. Traditional solvents used for cleaning have low boiling points and a high VOCs making them harmful to use and less eco-friendly  Exposure to the VOC's released by these cleaning agents must be controlled to prevent respiratory, allergic, and immune system complications for users. If your company uses industrial degreasing agents regularly, it is time to evaluate the dangers of this choice.
Clarea is a less volatile alternative than conventional cleaners. Highly refined aliphatic hydrocarbons with minimal residues and tight vaporisation ranges are capable of providing the same results and can be substituted to create a safer, sustainable, eco-friendly workplace.
The low odour, low flammability and low toxicity of Clarea® solvents provides performance and operator and environmental  acceptability using less material at lower costs. Multipurpose use can reduce the inventory of cleaning fluids stocked.

Clareaa HC40 for brush and hand wiping, air dries. Flash point 40℃.

Clarea HC62 for dip cleaning with agitation or ultrasonics.
Low evaporation. Non-flammable.

Clarea® range of solvents is supplied through our distributors worldwide.
Other solvents in our cleaning specialities range are:
EnSolv: A very stable, safe n-propyl bromide based vapour degreasing solvent. 
ProSolv: Low temperature precision solvent for  electronics, medical and other critical cleaning applications. 
Aquus CL-One: Water based neutral cleaners for use where solvents are not compatible with substrates. 
We can provide you with a Material Safety Data Sheets, independent laboratory reports, product samples and technical assistance..
For more information or advice please telephone us on +44 (0) 20 8281 6370 or use our contact form.
All of our products are manufactured, supplied and supported by EnviroTech Europe Ltd and are available on short delivery times through our dedicated team of distributors worldwide.